This series of paintings was chosen for the double point of view they give us.
They release both an aerial dimension, free and fluid, and at the same time a stable, posed construction, using elementary geometric shapes. These 2 dimensions are enriched and give us fullness of life.
Here is a selection of some works from different periods and little shown.
Poser le Vent
92 x 73 cm  – 2013
Softness and strength, transparency and fullness, sobriety and richness. These subtle works play on the contrast between the world of color and the radiance of gold, against backgrounds of timeless colors. The result is joyful and sensual. We perceive the presence of the spiritual and carnal worlds, both nourishing us at the same time.
Milles Grâces
55 x 46 cm – 2017
Gold discs float freely on a turquoise background that makes us dream. Is it a world of water? A happy sky? This strong and balanced vessel leads us towards a perfect world. Pure gold plays with the reflections of light which vary according to the lighting received. Come, we invite you to travel in this timeless vessel.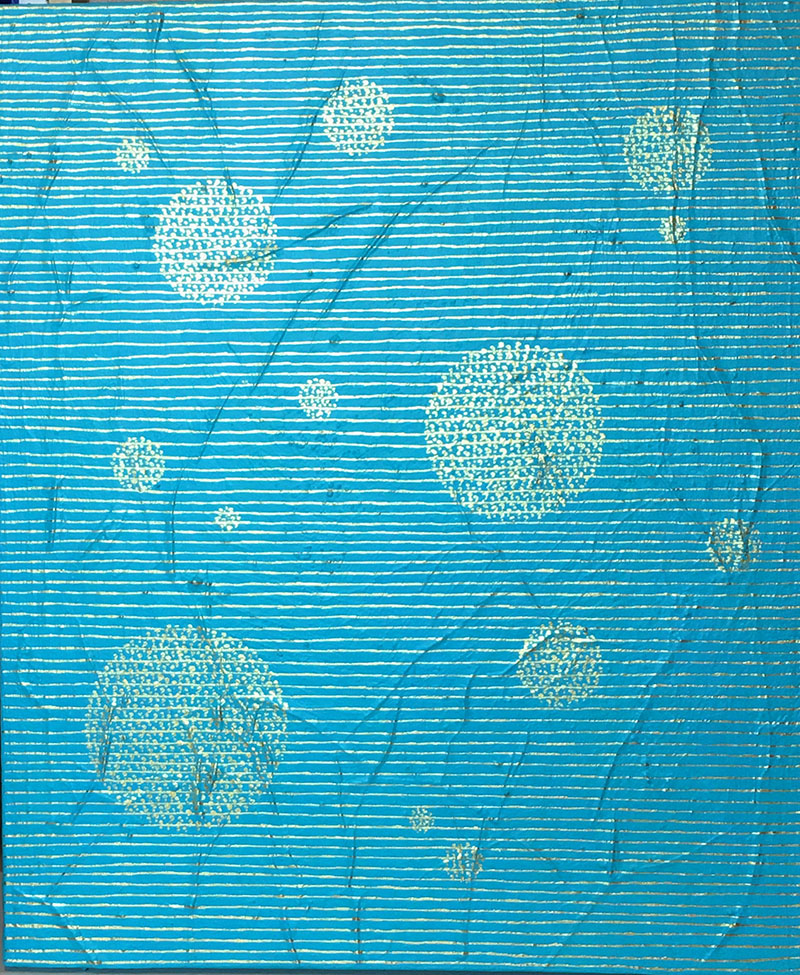 Milles Grâces 8
30 x 30 xm – 2012
These lines remind us of a world of fluidity. Flexibility, freedom, while following a well-marked path. The material is a lacquer, made of about twenty layers of purple acrylic.
Trame Fleuve
40 x 34 cm – 2001
A work on tracing paper allowed this very natural and lively crumpled effect. The paint itself is laid freely. The round shape builds on this background a concrete structure that refocuses us.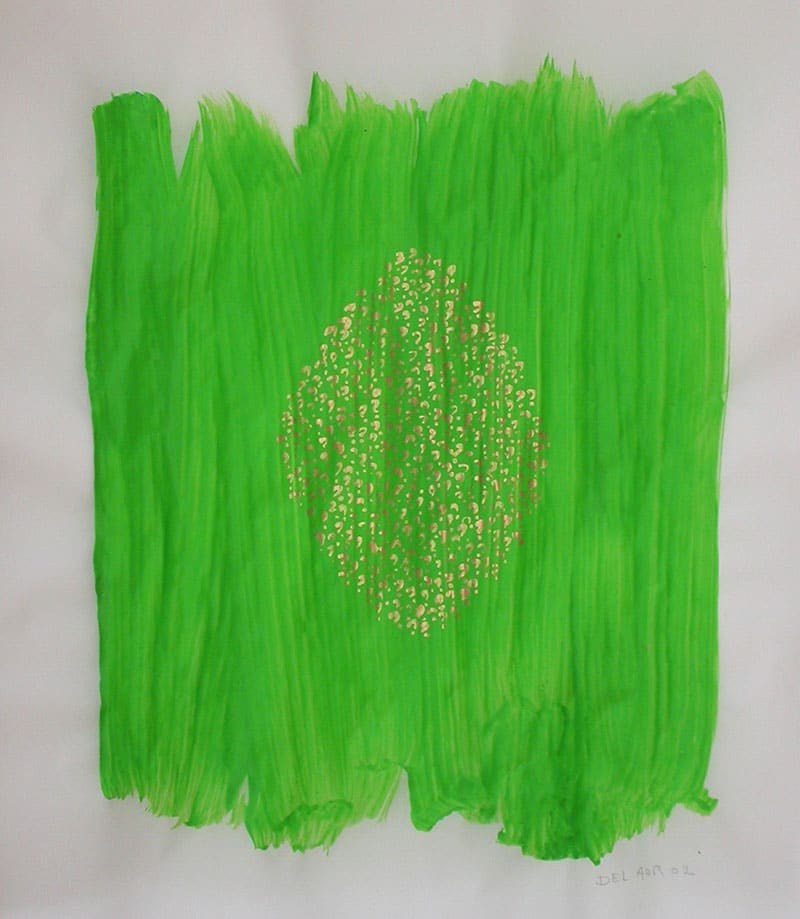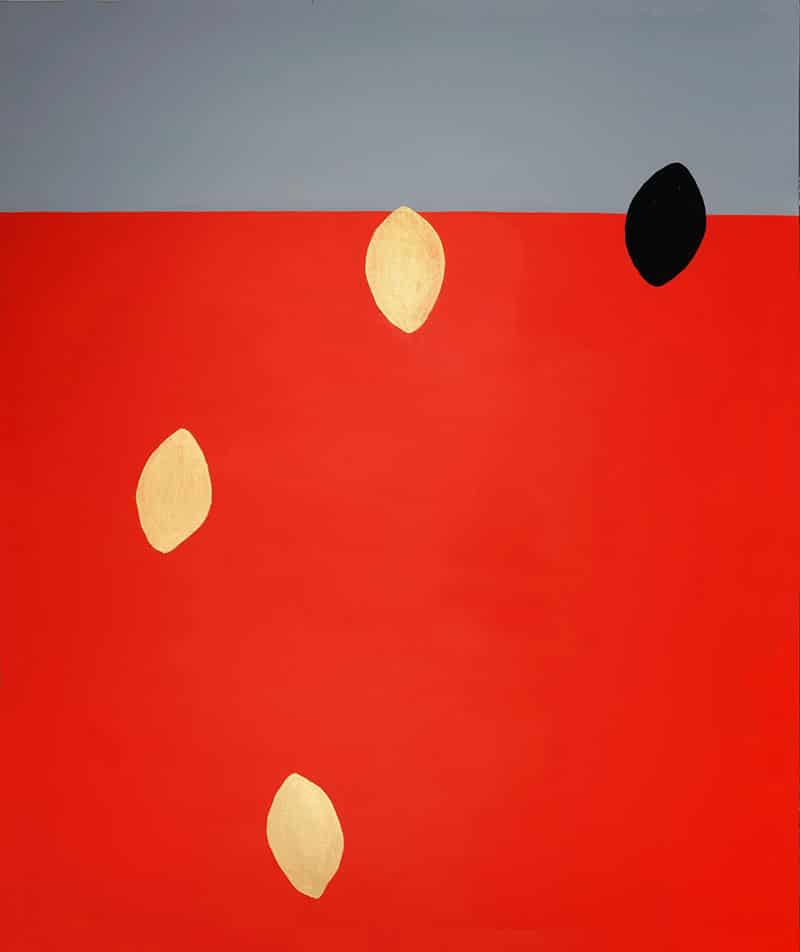 Gris Limite
190 x 160 cm – 2001
A flight of oval shapes float freely against a well-constructed background that juxtaposes a very strong red and a soothing gray.
Dans la Coupe Crânienne
180 x 180 cm – 2000
This large painting is built on a well laid square and highlighted by 3 colored borders. Above, 3 simple shapes, round, square, triangle, fly with great lightness and are drawn with a very subtle outline. The work gives off an impression of measured freedom.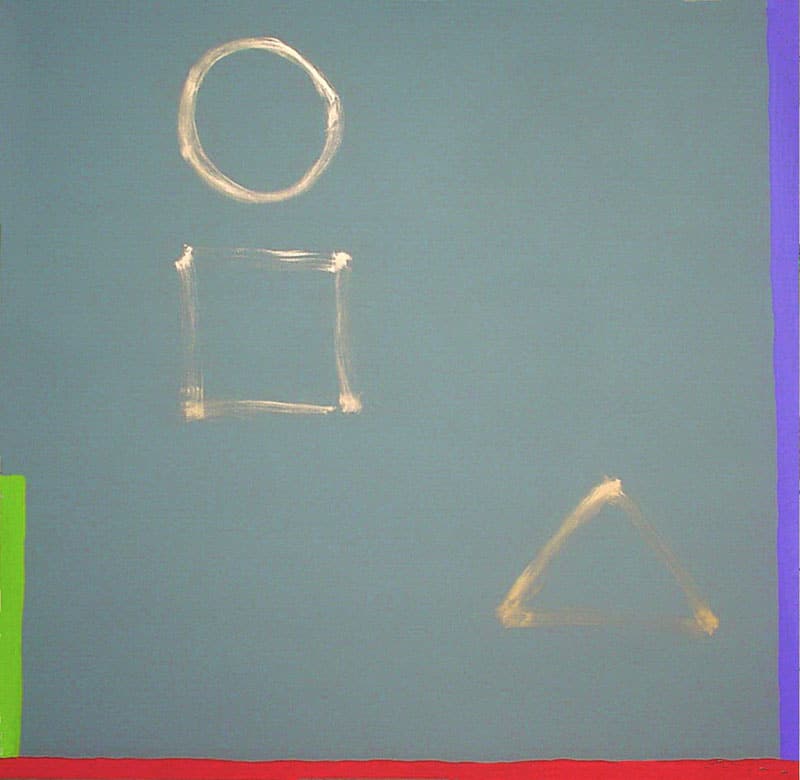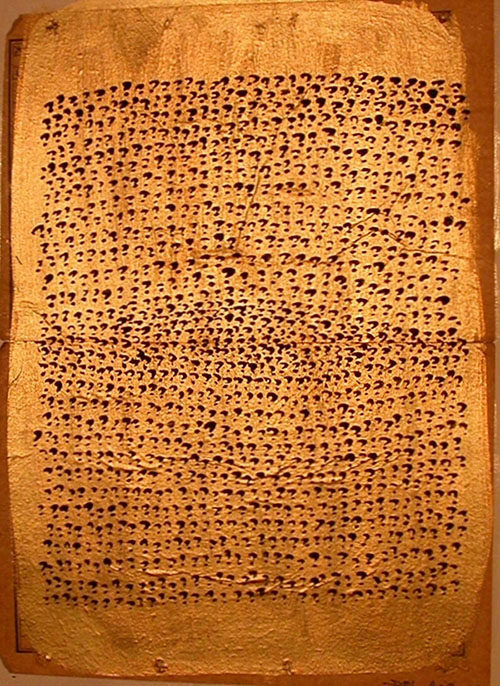 Porte Lumière
32,5 x 50 cm – 2002
A work on paper, very flexible, where question marks are placed in lines that remind us of ancient writing. The gold is painted with transparency and lightness.
Opiumissime
30 x 30 cm – 2013
This magenta organza halo is fixed in the shape of a disc on a frame covered with gold leaf. The whole combines the lightness of the fabric veil with the strength of its base.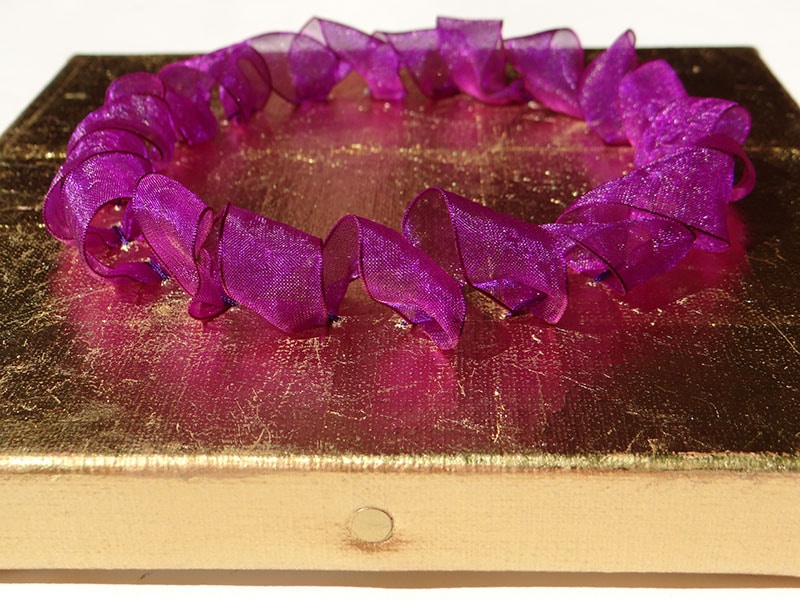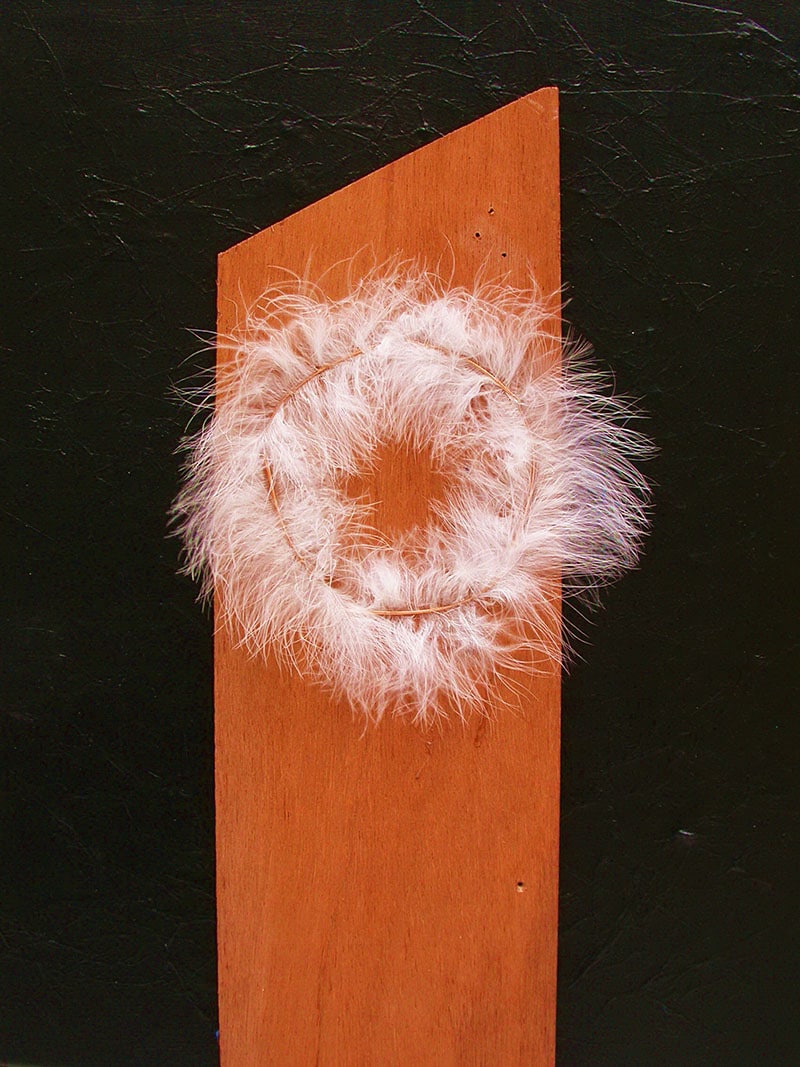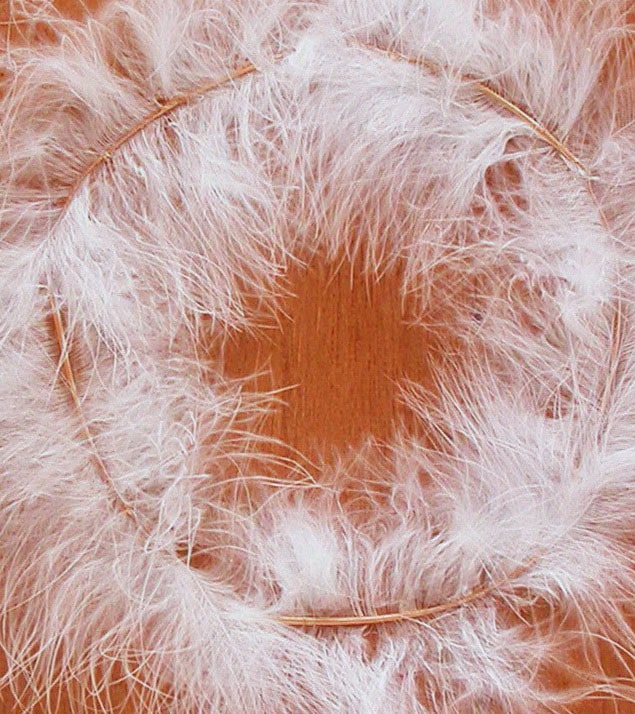 Pied d'Ange
55 x 20 cm – 2004
Delicate white feathers installed in a circle on a raw wood support, this is a contrast that fits well with the chosen theme of "Poser le Vent" ("Pausing the Wind").
Would you like to contact Del Aor for a project?
See new artworks in preview or be invited to vernissages?
Send us a message!
DEL AOR
Del Aor, artiste française d'origine catalane… (texte de quelques lignes avec des mots clés de recherche) Lorem ipsum Lorem ipsum Lorem ipsum Lorem ipsum Lorem ipsum Lorem ipsum Lorem ipsum Lorem ipsum Lorem ipsum Lorem ipsum Lorem ipsum Lorem ipsum
ARTWORKS
> Paintings
> Installations
> Prints
> Livres d'artiste
ABOUT
> Philosophy
> L'artiste
> Exhibitions
> Press
CONTACT
del.aor@free.fr
France
+33 6 07 21 35 08
Spain
+34 177 67 17
©  Del Aor 2019 – Mentions légales